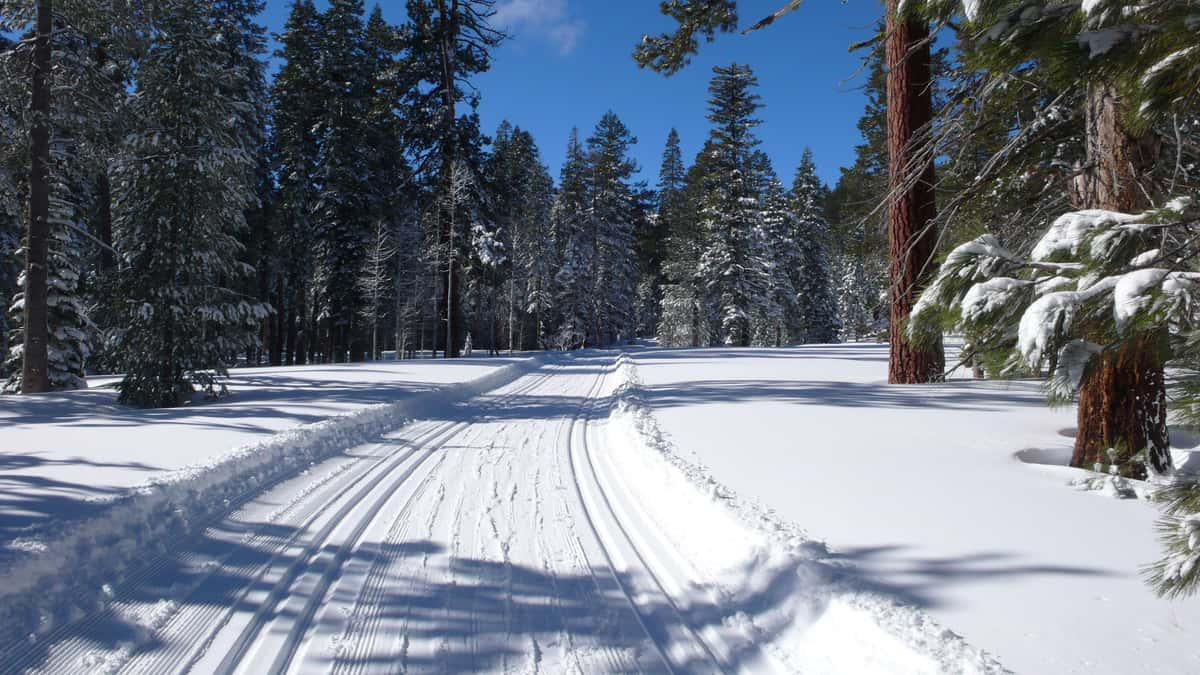 sugar pine cross country skiing
Cross-Country ski at Sugar Pine Point State Park
Just seven miles from Sunnyside sits a hidden little gem of a place to go cross-country skiing: Sugar Pine Point State Park. When you visit you will ski on the same trails once used for the cross-country skiing and biathlon events for the 1960 Winter Olympics.
At Sugar Pine, over eight miles of trails take you through beginning and intermediate level terrain. The trails are groomed on Friday and Monday of each week by the Sierra State Parks Foundation, a non-profit group which provides a number of programs in the state parks of the Sierra region. There is no fee to use the trails, just a $5.00 parking fee to enter the park. But donations to support the program are gladly accepted at sierrastateparks.org.
When you enter the park, you are immediately greeted by a replica of the 1960 Olympic rings display found at the entrance to Squaw Valley. Then while skiing the Red Trail, you pass a number of interpretative panels which provide information on the area's Olympic history.
The Blue Trail is a 3 km level, easy route around the campground.
The Red Trail is a 5 km loop which follows General Creek up and downstream. It passes over rolling terrain with a few steeper hills, and crosses the creek twice.
The 3 km Green Trail starts on the southern side of General Creek and winds through the woods between the creek and Highway 89.
While not groomed, skiers and snowshoers can also head across Highway 89 and make their way down to the shore of Lake Tahoe and by the Ehrman Mansion.
Whichever trail you take, the views are peaceful and spectacular. You will glide through deep forests, across sparkling meadows, and enjoy views of the surrounding ridgelines and mountains.
One way to help the grooming effort is to attend the Sunnyside Fish Taco night this Wednesday, January 20th. Proceeds from the raffle held during the dinner will support the Sierra State Parks Foundation.