Tahoe City Celebrates 150 Years!
Tahoe City Celebrates 150 Years!
On August 8th, 1863, the land where Tahoe City now resides was surveyed and recorded. The little town was mostly just a good idea in a spectacular location until the beginning of the 20th Century when the sumptuous Tahoe Tavern Hotel was built. In order to build his hotel, DL Bliss first had to build a railroad line from Truckee to Tahoe City to bring in people and supplies, and a pier from which his SS Tahoe steamship could take visitors to other parts of the lake (wouldn't it be nice if it still existed and Sunnyside was a port of call?). Tahoe City grew as a summer resort, and a place where hearty folks somehow got through the winter, until the 1960 Winter Olympics in nearby Squaw Valley. It was then that a number of nearby ski resorts were developed and our little town became a year-round tourist attraction. In the last 20 years, Tahoe City has added sidewalks, walkways and a lakefront pathway making it a walkers dream. Speaking of walkers, long distance hikers find Tahoe City to be a perfect resupply point as the 170 mile long trail reaches it's low point at the Truckee River in Tahoe City.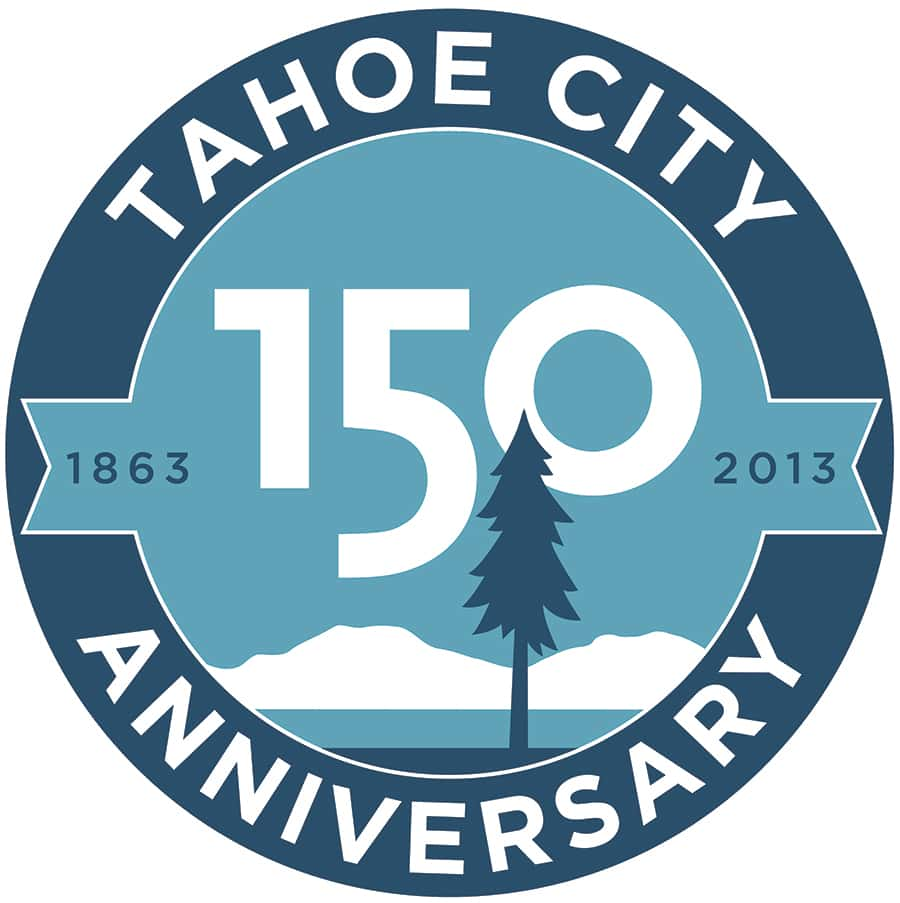 A series of events will celebrate Tahoe City's 150th Anniversary. Make plans to join in the festivities:
August 8th: Celebrate the 150th Anniversary by watching or joining in a parade on Tahoe City's Lakeside Trail and then attend the 150th Anniversary Party.
August 30th: There will be a 100th Anniversary celebration of the construction of the Truckee River Dam to include a Speakeasy Pub Crawl, with a kick-off reception at the Heritage Plaza and Watson Log Cabin.
August 31st : Join a guided historical walking tour of Tahoe City which will be led by a colorful cast of local characters.
September 1st: Spend your day of celebration in Tahoe City. Begin with the town pancake breakfast on the Commons Beach, followed by a group paddle as part of the Judge Vernon Honeymoon Paddle Tour. Be sure and arrive back at the beach by 2 pm for the town photo, and finish up your day with a concert on the beach.
Event times, details and locations are still being finalized, so go often to www.tahoecity150.com for the latest info.