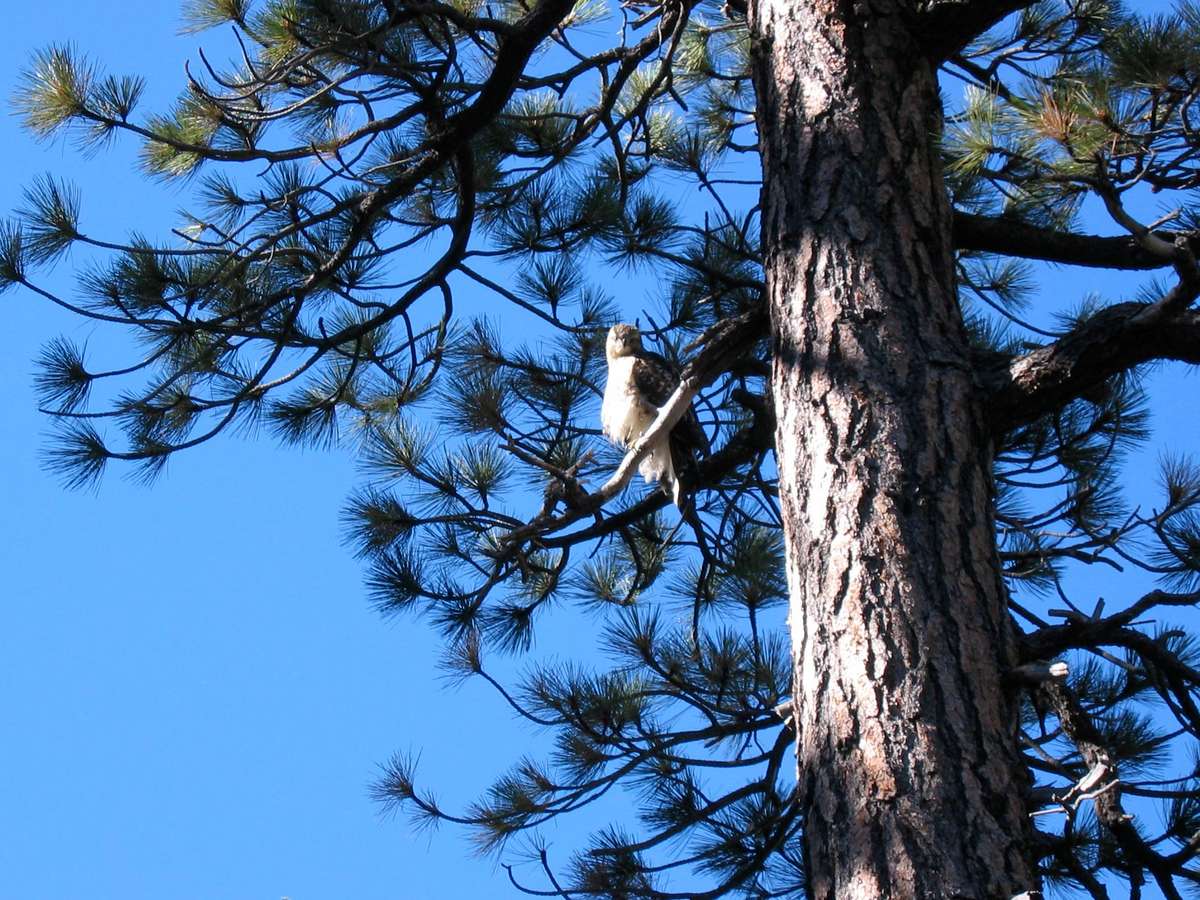 bird watching tahoe
Tahoe's Big Birds
Birders around Lake Tahoe are sure to prattle about the cheery and complicated songs emitted by a warbler, or the stunning yellow and red color of a tanager, but to many ordinary folks around Tahoe what we notice are the big birds that we can see as well as hear: The eagles and osprey. The herons and hawks. Crows and ravens…and those burr in the butt of many, the Canadian goose.
Bald and Golden Eagles are both found occasionally around Tahoe, and are certain to get most viewers excited when they see one. Emerald Bay, along the Truckee River, and out near the Reservoirs north of Truckee are frequent viewing spots for Bald Eagles, but I've also seen one on a tree above The Commons Beach in the center of Tahoe City.
Ospreys choose the top of dead trees near the edge of Lake Tahoe, as well as other mountain lakes to create huge nests of sticks. From here they can swoop down and catch fish right out of the water. I've watched ospreys hunt successfully time after time in several lakes in Desolation Wilderness. Hikers or paddlers traveling from Bliss State Park to Emerald Bay can see several nests near the waters edge. I once was treated to an in the air battle between two ospreys and an eagle along this trail.
The Truckee River between Tahoe City and Alpine Meadows is a favorite hang out for the great blue heron. There is nothing quite as majestic as the gangly looking heron slowly lifting off from the water.
Red tailed Hawks are common in the area, especially soaring over open range where they can spot their rodent dinners. Sierra Valley and the trails north of Truckee are spots where hawks are often seen.
Crows and Ravens can be seen anywhere, and it seems sometimes, making any sort of noise. Ravens are master imitators of other birds, and Will Richardson, co-executive director of the Tahoe Institute for Natural Science said in 2013 in the Sierra Sun, "They are very clever. They're very smart. They are very good at exploiting any niche they can find."
And then there is the Canadian Goose, whose population has grown like gangbusters, leaving piles of poop everywhere they go. They like to congregate on golf courses and on the lawns of lakefront homeowners. They also like to fly loudly over homes early in the morning. They are, however, a joy to watch fly overhead.