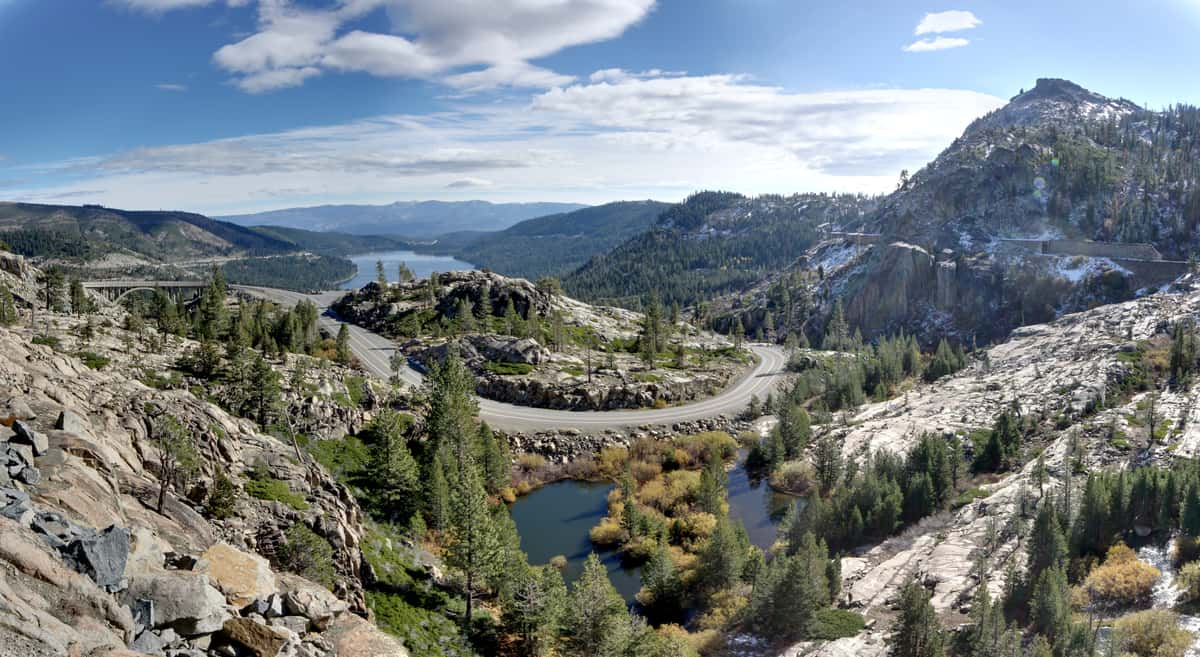 donner memorial state park
Donner Memorial Visitor Center
At the beginning of the summer the Donner Memorial Park Visitor Center opened to the public near the shore of Donner Lake. If you have an extra hour available while traveling to or from Lake Tahoe, be sure to stop in and take a look. It sits just off Interstate 80 at the western edge of Truckee.
The new 9600 square Visitor Center cost nearly $10 million to build, and replaces the smaller Emigrant Trail museum next door. It sits just a stones throw from the Donner Memorial, the iconic statue which depicts the Donner emigrants standing twenty feet above the ground, said to be the depth of the snow they encountered on their ill fated (and poorly planed and executed) journey during the winter of 1846.
The overall theme for the Donner Visitor Center is "Crossing Barriers Changes Lives." It includes four main exhibits:
Land of the Washoe: For thousands of years the Washoe tribe was a vibrant and healthy community in the Sierra Nevada and western Nevada. The Washoe display talks about how they processed food, what they ate, and how they built winter homes.
Emigrant Experience, focuses on the Donner Party and other emigrants making the tough trek across the Sierra in the time before the railroad was completed. It includes a replica of a wagon used by the Donner Party.
The Army of Canton: This exhibit tells the tale of the construction of the Transcontinental Railroad across the Sierra, with special focus on the 12,000 Chinese workers who built the tracks through solid rock. Summit Tunnel, the longest, went through 1659 feet of granite. Even though they used up to 500 kegs of powder in a day, they would still only get an average of 7-8 inches deeper each day. It took 2 years to complete, and a number of lives were lost in the process.
Motoring over: Adventures in Travel. Donner Lake and Pass was the key transportation corridor from the Nevada desert over the Sierra Nevada to the California valley and coast. The exhibit talks about how roads impacted the region's economy from the Dutch Flat-Donner Lake Wagon Road, to today's Interstate 80. In between, the Lincoln Highway, the first national highway system was built over Donner, as well as Highway 40, the still in operation marvel of engineering with it's Rainbow Bridge.
The visitor Center also includes a large book store, and lots of outdoor patio space. For information go to http://www.parks.ca.gov/?page_id=503