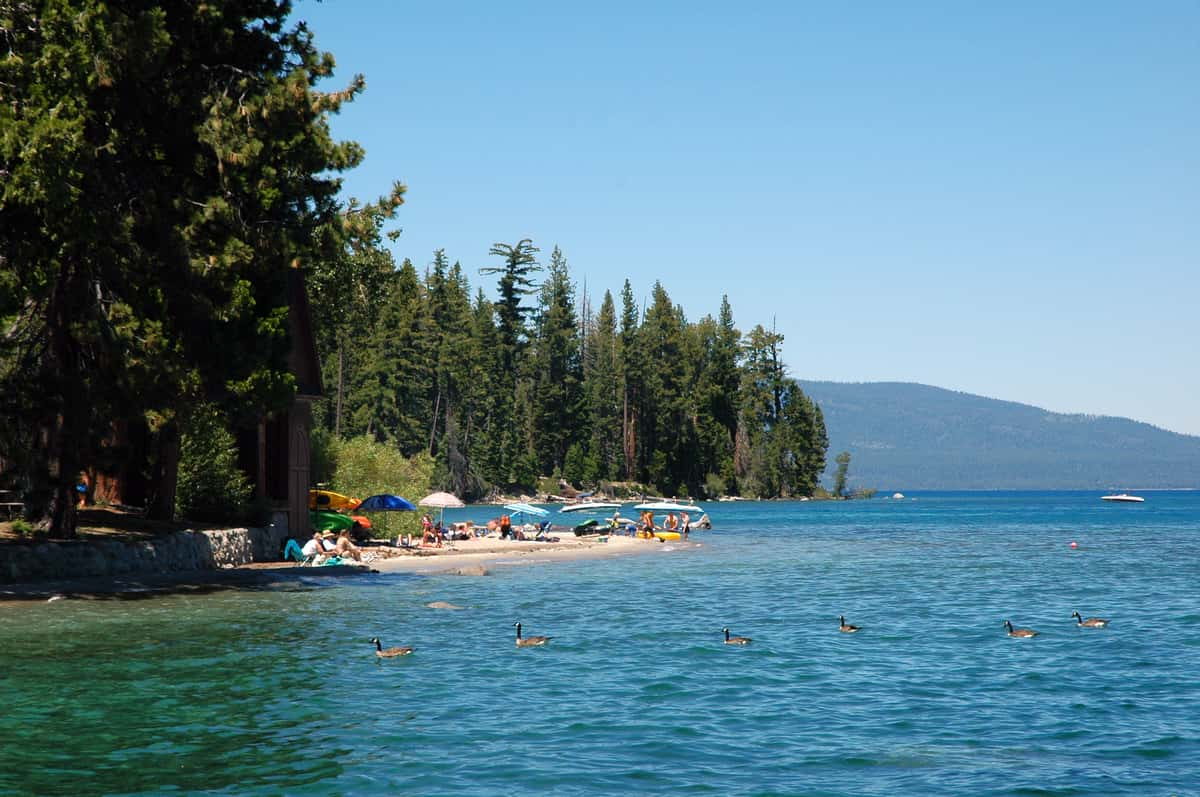 sugar pine point state park
Sugar Pine Point State Park
About ten miles south of Tahoe City on West Lake Blvd. sits Sugar Pine Point State Park. While it is certainly not unknown, it takes a back seat in the popularity department in comparison to Emerald Bay a few miles further down the road. That's Ok, because while the crowds inundate Emerald Bay, you might just find a bit of quiet at Sugar Pine, although it is equally beautiful. Sure you can drive there, but the West Shore bike trail goes right through the park, so you don't even have to deal with parking if you put your foot down on the pedals.
What's to do at Sugar Pine:
The Ehrman Mansion/Pine Lodge sits on the top of a grassy bluff overlooking the lake. Built in 1903 the mansion is a fine exhibit of a more gentile time gone by, and well worth a tour. If your time is limited, be sure to at least take the time to enjoy a sit in one of the chairs under the large covered front deck.
The Sugar Pine Nature Center includes exhibits on birds and mammals and an extensive local book collection.
Hit the trail: Sugar Pine Point has two miles of shoreline and several trails that lead through the woods and by the lake. Across the highway the General Creek Trail takes you along both sides of the creek as well as an additional extension that heads deep into the forest towards the edge of Desolation Wilderness. You will be walking or mountain biking on trails once used for cross-country ski races in the 1960 Winter Olympics.
Spend the night: The Sugar Pine campground is open year round and is one of the largest campgrounds in the region. Trails from the campground lead to the lake or into the wilderness.
Stroll and picnic: The grassy grounds, old buildings tucked in along the shoreline, and pier make for an idyllic setting to sit and watch the lake or perhaps if you are so inclined, an afternoon nap might hit the spot.
Take a dip: The sparkling water off the sandy beach beckons a swim.
Whatever you find to do there, be sure and add Sugar Pine Point State Park to your Tahoe "to-do" list.