The Scarecrows on Parade
Take an October stroll through downtown Tahoe City and amongst the shops, restaurants and bright red leaves of the maple trees you will find an interesting cast of characters. These folks are the town's scarecrows, the product of the imagination and ingenuity of hard working school kids, business owners and anyone else who took up the task of creating a scarecrow. The ideas are unique and often funny, so take a walk through town and check them out.
See if you can find:
Ski movie man
A murderous rabbit
A fat banker
Gauze man
The Blonde Biker
Construction Man Bob
Smore Cooking Boy Scouts.
Tire Man
Hung out to dry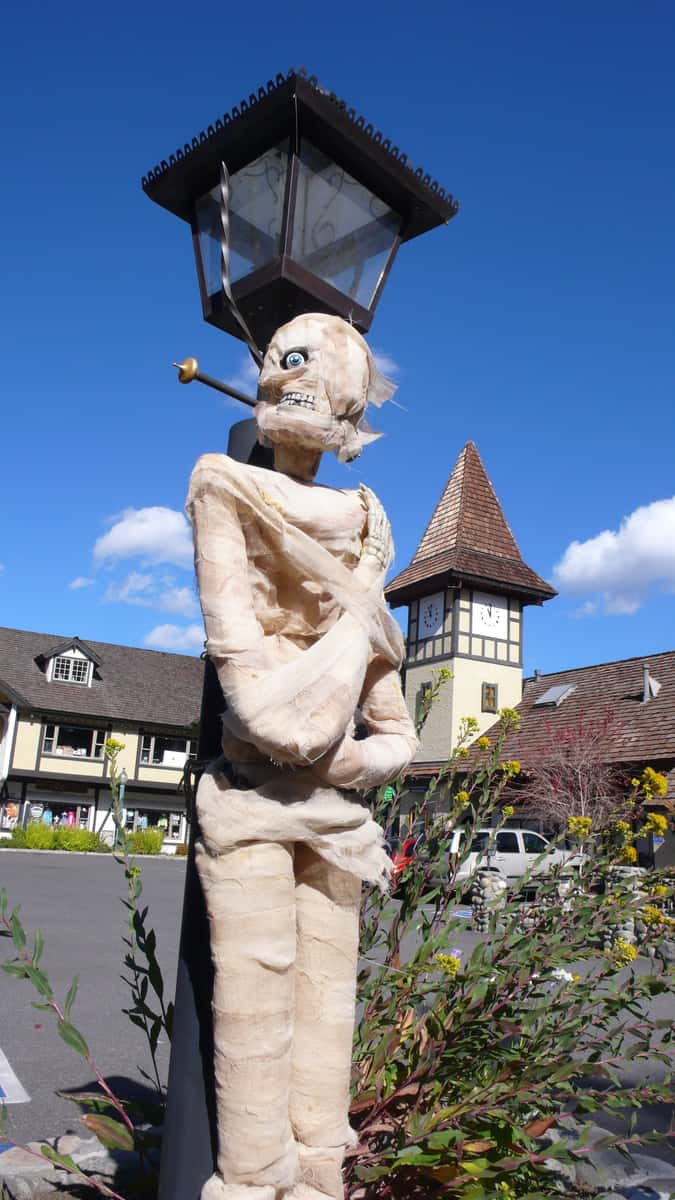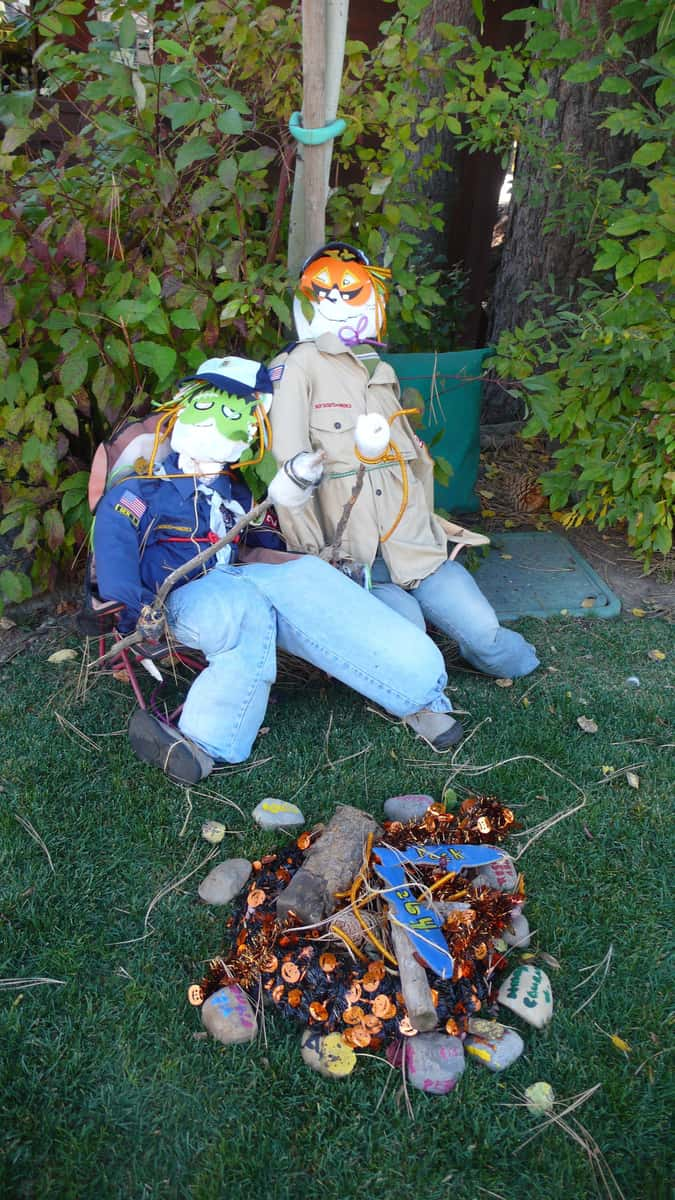 And don't miss downtown Tahoe City's Halloween Trick or Treat on October 31st when businesses throughout town will be providing candy and treats for the little monsters between 4 and 6 pm.