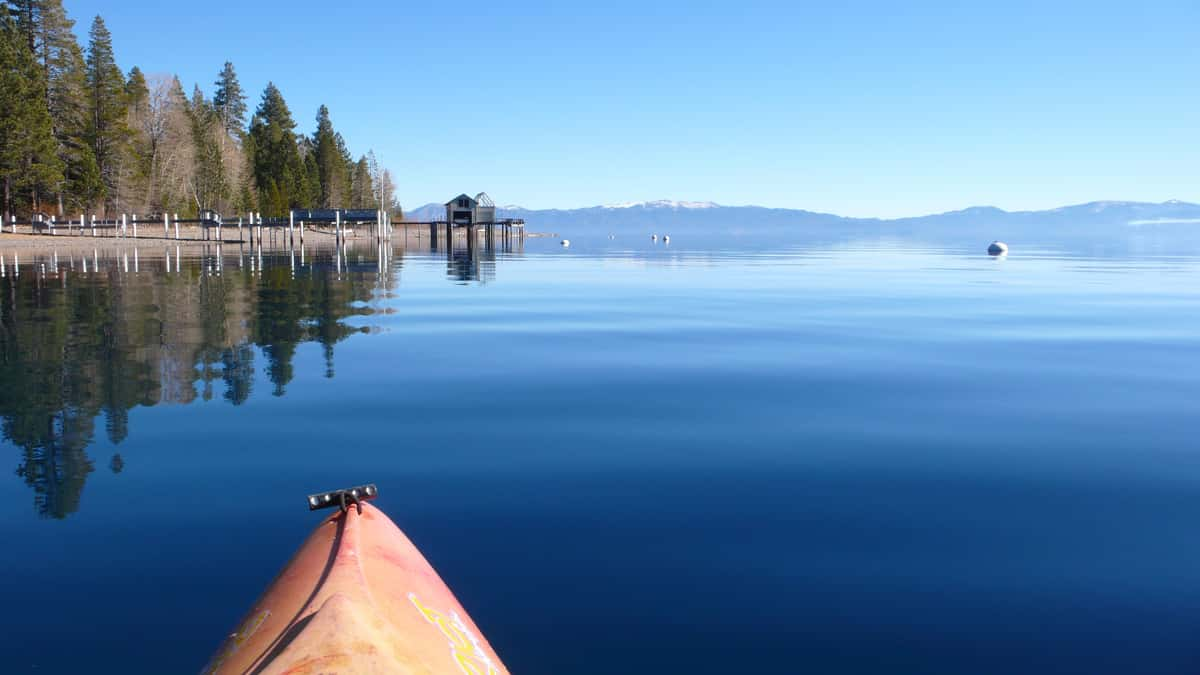 spring kayak tahoe
Top Ten Ways to Enjoy Tahoe this Spring
10) Wait for a warm, calm day to snow ski in the morning and water ski in the afternoon. Wear a wetsuit.
9) Hike to the Vikingsholm on a mid week day. You just might have the place to yourself. While it's always beautiful, Emerald Bay is especially enchanting when it is quiet and the bay is devoid of boats. Be sure and hike up to Eagle Falls to catch it at it's springtime peak.
8) Head to the Emigrant Trail in Truckee for one of Tahoe's favorite mountain bike rides. It's also one of the first trails to emerge from the snow.
7) Take an end of season snowshoe where the snow still lies: Tahoe Meadows or Castle Peak would be good choices.
6) Enjoy a spring time bike ride where the wildflowers are: Sierra Valley. Begin in the sleepy town of Sierraville about a half hour north of Truckee and work your way around the valley. It's a 40 mile ride on little used roads with hundreds of cows and birds, and millions of wildflowers. Ramp it up to a metric century by joining the popular Tour De Manure Bike Ride on June 18th.
5) Enjoy opening day at the lake over Memorial Day Weekend.
4) Begin your day with a paddleboard or kayak from Sunnyside. Turn left and go towards Tahoe City, or right to Ward Creek and Hurricane Bay.
3) Hike down to your favorite east shore beach from Highway 28 in Nevada. While the water temperatures are cold, the humongous granite boulders and sparkly white sand is just as nice as ever. And it's much less crowded then July.
2) Take a stroll through Tahoe City. Begin at the Gatekeeper's Cabin, then walk behind the Truckee River Dam and along the shore of the lake to the other end of town. Perhaps end your stroll with a hop aboard the Tahoe Gal.
1) Drive to Hurricane Bay a few miles south of Sunnyside. Bring your folding chair and book down to the edge of the lake. That will do.